Our goal is to extend the network to all countries in Europe! Do you want to join us?
– by Sylvie Rockel Coordinator Landcare Europe
JOINING THE NETWORK
Contact:
Landcare Europe e.V. Secretariat
Promenade 9 | D-91522 Ansbach
+49 981 1800 99 36
info@landcare-europe.org
How does the network work?
The network is open to all organisations, who can identify with its vision & mission.
Membership can be withdrawn at any time.
The network represents its members but does not interfere with their activities.
How can I join?
Are you interested in joining LANDCARE EUROPE – the network that already represents over 250 regional Landcare Associations (LCAs)?
See below for more information on the different types of membership and how to support us.
If you are interested to join, please download this membership application form and send the completed form back to info@landcare-europe.org. Our board will review your application form and decide on the admission in the next General Assembly (member meeting). For any questions, feel free to contact us.
Are there membership fees?
Currently the membership fee is at 50 EUR for the first year until the next General Assembly in 2024. We are in the process to develop a membership fee schedule according to the members' location (GDP) and its revenues.
Types of membership
There are different ways to connect with Landcare Europe and support the network.
Full membership can be acquired by all legal entities under private law, if identifying with the vision & mission of Landcare Europe. This includes NGOs/NPOs or voluntary associations working with different stakeholder groups in in nature conservation, farming/agriculture, land management, communities and politics. As full member you are entitled to vote in the General Assembly.
Supporter or friend of Landcare Europe can be any natural and legal person as well as foundations that are committed to the purpose and mission of Landcare Europe and wish to support its activities ideally or materially. Supporters include:

public bodies at national, federal, district, county, and municipality level,
research institutions,
trade associations,
other (European) networks,
members of an umbrella organisation that is already a member of Landcare Europe.

Honorary member of Landcare Europe may be conferred to former Board members because of outstanding performance. Honorary members are proposed by the Board and conferred by resolution of the General Assembly.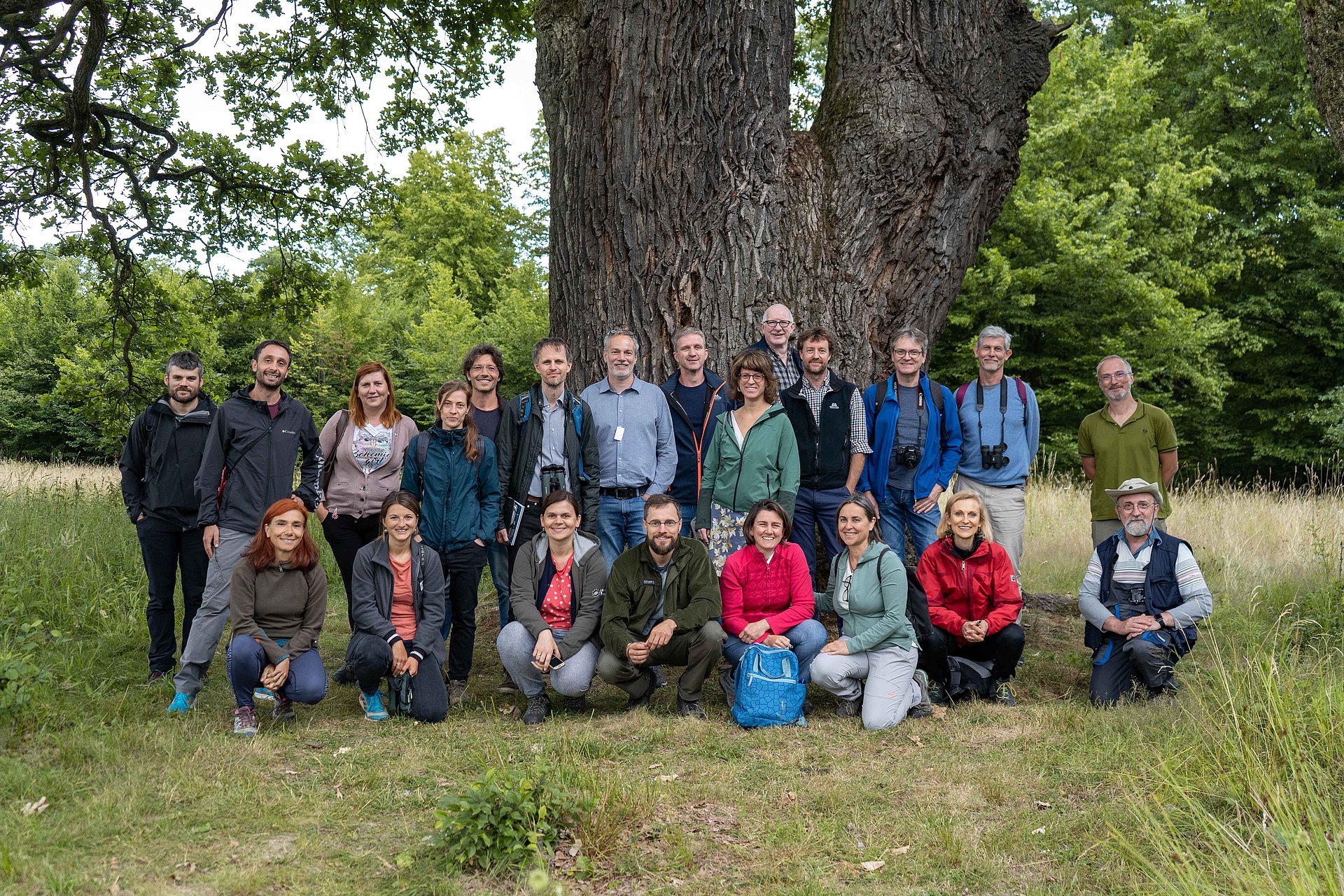 Benefits of membership
Landcare Europe offers its members:
Knowledge exchange: We facilitate exchange between different stakeholder groups through workshops, trainings, field visits and in project collaborations.
Information sharing: We collect and share best practices in cooperative nature conservation, nature-inclusive farming practices, etc. Through you, our members, we also collect and share information with the network on potential funding and project collaboration opportunities, relevant national or EU policies and latest policy developments.
Events & networking: We organise events – presential and online – for you to network with partners and other Landcare(like) organisations from across Europe to network and share ideas.
Training: We organise workshops and training for different stakeholder groups, including farmers-to-farmers trainings, both online and on-site. Training topics include livestock protection, how to set up collectives, regional production and direct marketing,… We listen to you, our members, what you need.
Foundation support: We support the foundation of new Landcare Associations (LCAs) as well as the creation of national umbrella organisations in countries with existing LCAs by means of manuals and personal guidance.
Visibility: Landcare Europe members have a profile on our website to promote their work to the network and others.
Consorted feedback to decision-makers: We collect feedback on the in/effectiveness of current (agriculturally relevant) funding schemes and regulations and elaborate recommendation for political decision-makers and authorities in power to set up adequate framework conditions for the successful implementation of cooperative nature protection that benefits people and landscapes.
European representation: We keep you updated about European developments regarding Landcare. As much as possible we engage in discussions in Brussels and with the European Commission, where we advocate for your needs and provide you with feedback from political events.
Workshops & information events: Priority access to workshops & information.